Ameri-Kids
A group of talented young singers, the Ameri-Kids have added a spirit of fun and patriotism to many events including touring Broadway musicals, Walt Disney Vacation resorts, Scholastic Celebrates Young Readers, even a speech by President Busch Sr. Dressed in red, white, and blue, the Ameri-Kids ages 6-16 will lift your heart as they sing such favorites as: Hooray for the Red White and Blue
Yankee Doodle Dandy
This Land is Your Land
God Bless the USA
America the Beautiful
God Bless America
…and many, many more
---
Atlantic City Boys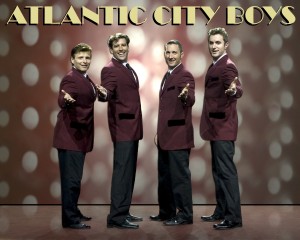 This exciting show brings the Broadway hit right to your stage!   Performing all of the hits of Frankie Valli and the 4 Seasons, their show can be presented with a live band or with pre-recorded backing tracks.
The hit include:
Walk Like A Man
Oh, What a Night!
Can't Take My Eyes Off of You
Who Love You Pretty Baby
Sherri Baby
Big Girls Don't Cry    &  More
---
Edge Effect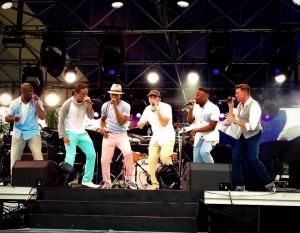 Winners of MTV's "Top Pop Group" and Boyz II Men's "Next Great A Cappella Group", America's Got Talent finalists, and international recording artists, The Edge Effect, is taking music to a whole new level and in ways you might not expect.  A six-man vocal band, "The Edge Effect combines pop, R & B, jazz, rock and funk in a show unlike any other.
Having shared the stage with such superstars as Prince, Tony Bennett, The Pussycat Dolls, Stevie Wonder, John Legend and Jay Leno to name a few, the members of The Edge Effect have mesmerized audiences throughout the United States and around the globe.
---
Joyful Noise
This high-energy, ethnically diverse choir never fails to electrify audiences with contemporary songs, custom lyrics, and even cool vocal rainstorm sound effects!  Joyful Noise has inspired crowds a the House of Blues, Motown Café, Disney resorts and PBS Great Performances!
---
Return to Zero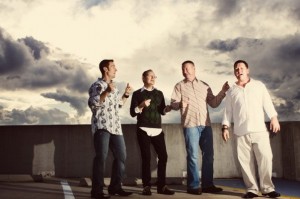 Return 2 Zero was formed in 1994 and began singing at various theme parks and conventions. They competed in several national a cappella competitions, winning prestigious honors in group and arrangement categories. The extraordinary arranging talents of Doug Teel and Marshall Webb have carved out the sound that millions have grown to love from Return 2 Zero.
Visit the Return to Zero Website
---
Voice Play
Based in Orlando, FL,  Voice Play has been performing their own unique brand of entertainment since the turn of the century. Evolving from a street corner barbershop sound, and drawing on funk, rock, jazz, and blues – Voice Play is unlike any musical experience around, recreating an entire instrumental band with nothing but their five voices – a feat which has to be seen to be believed.
---
Vox Audio
Formerly Toxic Audio
One of America's best a cappella groups is based in Central Florida.  They combine comedy, improv, incredible vocals and audience interaction to provide one of the best shows you will ever see.  With over 200 off Broadway performances, The Drama Desk Award, and The CARA Award for "Artist of The Year", Vox Audio have made their mark as one of the most uniquely clever, extremely original, side-splitting funny, interactive and fun productions in America.
---