Catahoula Blue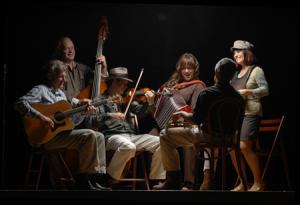 Let the good times roll with Beth McKee and Catahoula Blue! The Catahoula Blue repertoire consists of rockin' Cajun and Zydeco, mixed with a Delta blues and Memphis soul, served with a steaming pot of New Orleans R&B favorites. Relocated from the swamps of Louisiana to the swamps of Florida, this group provides the best in smokin' roots music from the BBQ to the bayou. Performing on accordion, piano and lead vocals, Beth McKee is a musical veteran who has toured and recorded with the likes of Jimmy Buffet and Buckwheat Zydeco. Her husband, Juan Perez, on drums and percussion, was a long-time member of the Bellamy Brothers Band and has performed on many hit recordings for them and other artists. Accompanied by an equally talented band of seasoned professionals (available in 3 to 7 pieces), Catahoula Blue will keep the Gumbo pot boiling from start to finish.
Listen to an Audio Demo of Catahoula Blue
Visit the Catahoula Blue Website
---
Handpicked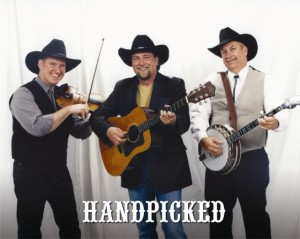 Jason Thomas and guests, these seasoned professionals, combine their musical skills and harmonies to the best cowboy trio in town.  They will perform a variety of country-western selections to entertain your guest.
---
Rodeo Drive
Featuring the vocals of Miss Margo Rochelle, she is as beautiful as she is talented. She fronts this band and sings traditional country selections as well many of your favorite "New Country" hits. Her back up band contains some of the best players and pickers Florida has to offer.
Listen to an Audio Demo of Rodeo Drive
---
Showdown
With members Billy Varnes, one of the best singers and guitarists around… Herby Wallace the 3rd, the best drummer in the state… Jaimie Roberts, the most professional singer, dancer and all around great entertainer… Jay Burns, the finest bass player you'll ever hear… Mike Hitch, the most versatile musician around, playing steel guitar, fiddle and guitar… and Glenn Vandervoordt, the best keyboard player in the South.
---
Smith & Western
Versatility and veteran showmanship make Smith and Western the best party and convention band in the Southeast! Experience a band that has performed at world-class resorts from Atlantic City to the Bahamas. Smith and Western has performed at Sea World, Universal Studios, The Cheyenne Saloon at Church Street Station in Orlando, Florida, and at the Daytona 500. Smith and Western will make any event a tremendous success!
Listen to an Audio Demo of Smith & Western
---
The Porchdogs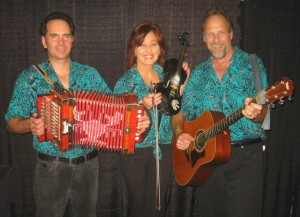 Zydecajun – a mixture of zydeco and Cajun music. It's ethnic, a spicy gumbo of influences from a recipe that was born in the swamps of Southern Louisiana in the late 1700's. Cajun applies to the white descendants of the French Canadian exiles – Acadians – who settled in southwest Louisiana during the late 18th Century. Zydeco has blues and R&B roots mixed with Cajun. It emerged in the dance halls of the French speaking black Creoles in the 1940's.
Listen to an Audio Demo of The Porchdogs
---